If you are a potential first time home buyer, an investor, or a current owner, a major concern you may be having right now is how to protect your finances so when the smoke settles, you're not too far behind. You want to make sure you can move forward with purchasing a home, an investment, or you're not too far behind on mortgage payments.  
 
I wanted to share 3 things that you should be focusing on in the short term to protect yourself in the long term. 
#1 Protecting yourself if you can't pay your bills
If you are out of work, have reduced hours, or have experienced a loss of income in any way, it can be difficult to pay bills and meet financial obligations while protecting those hard-earned savings. Before you consider the highly talked about deferral programs that many lenders and borrowers have offered I recommend reaching out to your lenders and loan providers to let them know your situation. They will likely be able to work with you on a new payment schedule or waive fees so you can continue to make payments in some form.
When you call them, be prepared to answer questions on how much you can pay and when you'd like to restart regular payments. If you have student loans, check if you qualify for a delayed, reduced, or an alternative payment program.
#2 Building an emergency budget
Start with the most important expenses, which include your housing, medical costs, and reasonable and customary amounts for food and transportation.
Keep in mind that due to self isolation, many of your expenses will be less or different than before the crisis hit. Expenses that will likely be significantly less than before include entertainment, recreation, daycare, eating out, extra vehicle insurance, parking, fuel, transit passes and personal expenses. Any that come with monthly dues, e.g., a pass for the parking lot near work or gym membership, contact those companies and ask them to put your monthly fees on hold. Save on groceries by cleaning out your fridge, freezer and pantry before shopping for more.
Also, check out these 
25 Tips to Save Money on Grocery Shopping
Include all of your family members in the discussion about how to reduce costs. You and your kids and teens may not fully appreciate how much your household is spending on buying in-app items, downloading games, music or pay-per-view movies, or shopping online.
As you review all of your bills and obligations, contact each service provider to see how you can reduce what you need to pay by at least 10%. Many internet and communication providers have announced that they will waive certain fees; however, there may be more ways they can assist when you review your services with them line by line. Don't be afraid to scale back your service plans temporarily. Saving a little on each bill will add up to a lot in the long run.
Home utility providers are offering extended and flexible payment arrangements. Ask them how their programs work before automatically accepting them. Interest or even fees may be hidden in the revised terms. Also, if you defer too many obligations, you could be setting yourself up for a debt tsunami later on. The key is to reduce now wherever you possibly can. 
#3 Applying and utilizing any help you're eligible for
Losing any part of your income is frightening; losing half or more can be downright terrifying. However, turn your worry into action. Research what you qualify for and submit your applications promptly. Processing times may become longer than normal due to an overwhelming number of assistance applications combined with potentially reduced staff due to the virus.
Financial assistance can come from any number of sources from traditional and medical EI, to the Emergency Care Benefit program that is expected to start in April, the Work Sharing Program, a municipal or provincial rental assistance program, your union, or even your extended benefits provider at work if you are ill. Here is an updated link with all resources available –  https://covid-19resourcesbc.weebly.com 
As far as the market goes, in general sales are obviously down due to externals factors, however it's too early to say if this will continue. I plan to send out a video later this week outlining questions I'm currently getting. If there is a question you have please send it my way and I'll do my best to address it in my video or privately.  
Take care,
Dave Masson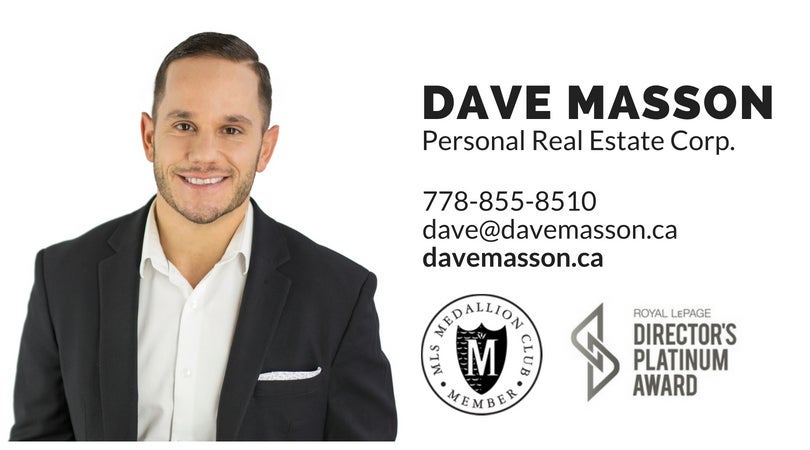 Recourses for this information:
https://www.thechronicleherald.ca/business/perspectives-on-business/how-to-deal-with-your-finances-during-a-covid-19-crisis-you-cant-control-428180/ 
https://altruwisdom.com/home/the-ultimate-financial-guide-to-covid19