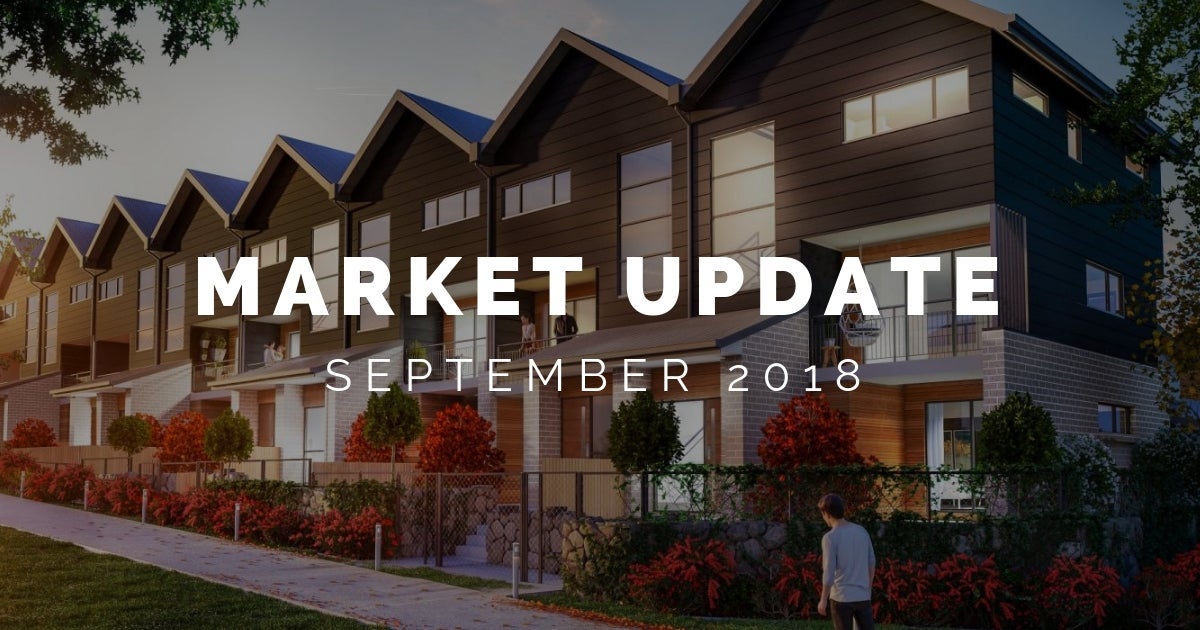 Housing supply ample as buyers remain hesitant in September.
The slowing of sales activity and expansion of overall inventory that has defined much of 2018 for the Fraser Valley housing market continued in September, with sales at their lowest point and inventory at its highest for the year.
The Fraser Valley Real Estate Board processed 1,035 sales of all property types on its Multiple Listing Service® (MLS®) in September, a decrease of 36.1% compared to the 1,619 sales in September of last year, and a 10.4% decrease compared to sales in August 2018.
Of those 1,035 sales, 376 were residential detached homes, 250 were townhouses, and 274 were apartments. This was the lowest number of transactions in a month this year for each category.
"Buyers remain reluctant as the market continues to adjust," said John Barbisan, President of the Board. "We're seeing good things happening in terms of inventory, but it only opens the door so much while prices are moving at a much slower rate."
Active inventory for the Fraser Valley in September finished at 7,647 listings, increasing 4.2% month-over-month and 30.6% year-over-year. This is the highest level of supply for the Fraser Valley since July 2015.
A total of 2,946 new listings were received by the Board in September, a 14.4% increase from that received in August 2018, and a 3.4% increase compared to September 2017's intake.
"If you want to sell soon, the most important thing you can do to be successful is to price effectively. Talk to your REALTOR® who can help you understand what buyers are looking for in your local market."
For the Fraser Valley region, the average number of days to sell an apartment in September was 33, and 32 for townhomes. Single-family detached homes remained on the market for an average of 39 days before selling.
HPI® Benchmark Price Activity
•
Single Family Detached:
At $988,900, the Benchmark price for a single-family detached home in the Fraser Valley decreased 2% compared to August 2018 and increased 1.1% compared to September 2017.
•
Townhomes:
At $546,100, the Benchmark price for a townhome in the Fraser Valley in the Fraser Valley decreased 0.4% compared to August 2018 and increased 9.5% compared to September 2017.
•
Apartments:
At $438,700, the Benchmark price for apartments/condos in the Fraser Valley decreased 1% compared to August 2018 and increased 22.5% compared to September 2017.
For more useful information on becoming an educated buyer or seller in today's market, 
contact me
 for a free copy of my 
Becoming an Informed Home Buyer 
guide or my

Informed Home Seller's Guide.